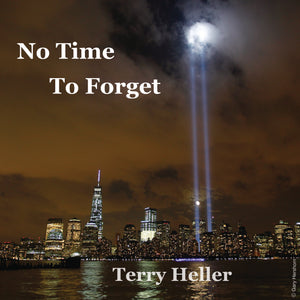 No Time To Forget
Sale price Price $ 1.49 Regular price Unit price / per
A remembrance song for September 11, 2001. We remember the heroes of that day.  We remember those who suffered and survived, those who have served our country, and all of us who remain living in hope for peace for all.
On September 11, 2001, Firefighter Stephen Gerard Siller was notified about the events of New York City and the World Trade Center.  He had just finished his shift.  After notifying his family, he drove to the entrance of the Brooklyn Battery Tunnel, which had already been closed.  With undaunted courage, and 60 pounds of gear on his back, Stephen ran through the tunnel to help others.  Stephen did not make it back that day, but the path he took is emblazoned with love and power, and his steps resonate in our world today for good.
You may read about Stephen and his story at www.tunnel2towers.org.

All profits of this song: "They Shine Like Stars" go to the Tunnel to Towers Foundation.  This song is only to be sold on this website:  terryheller.co.
Photo: "Tribute in Light with Moon" Courtesy of Gary Hershorn
Music and lyrics by Terry Heller
Electric Guitar:  Lou Volpe
PIano: Phil Markowitz
Acoustic Bass:  Ray Kilday
Acoustic Guitar and Vocal:  Terry Heller